Various - In Need (CD, Comp, Ltd) (Mint (M))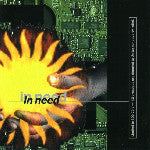 Description
Media Condition: Mint (M)
Sleeve Condition: Mint (M)
Sealed Copy of this 2000 Synth Pop Compilation. If you are looking for this one, it doesn't get better than this... Ships from the US.
 
Notes:
All proceeds from the sales of this limited edition compilation has been used for poverty relief and donated to UNITUS, a non-profit organization for poverty relief.All of the tracks have been donated by the participating bands in order to contribute to this cause.

Many of the tracks are exclusive to this compilation.
500 copies manufactured.

1. Neuropa - In Need 4:00
2. Cosmicity - The Introvert (Dance Mix) 3:34
3. Count To Infinity - Night Fall 4:26
4. Blue October - Stranded (Gone To Ground Mix) 8:13
5. B! Machine - Dreaming Like Twins (Edit) 3:51
6. Project David - Whenever You Want To Sing 3:52
7. Attic Base - Blurred 5:58
8. Kaj - Sins Of The Flesh 5:32
9. Color Theory - Fade So Fast 4:09
10. Wave In Head - I Began To Hope 3:51
11. Mystic Underground - Evergreen Meadow 5:24
12. The Mourning After - Here I Am (Different Mix) 3:36
13. Shades Of Grey - New Year's Day (Distant Clerc Barrique Edit) 3:52
14. Jealous Of Frank - Future Folk (Future Funk Extended Mix) 5:00
15. Distorted Reality - Into The Night 5:02
16. A New January - Shape Your Tongue 3:32

Barcode and Other Identifiers:
Data provided by Discogs
Various - In Need (CD, Comp, Ltd) (Mint (M))