Various - Cocktail Jazz Another Round (CD, Comp) (Mint (M))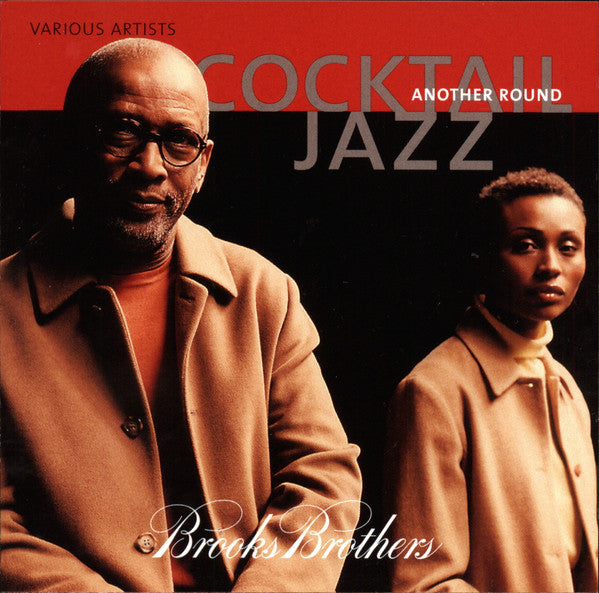 Description
Media Condition: Mint (M)
Sleeve Condition: Mint (M)
Brand NEW sealed copy of this 2008 CD. Has original price sticker on rear.
 
Notes:
Packaged in a clear-tray jewel case with 6-page fold-out booklet.
1. Ella Fitzgerald - You're An Old Smoothie
2. Billie Holiday - I Wished On The Moon
3. Louis Armstrong - Let's Fall In Love
4. Carmen McRae - How Little We Know
5. Joe Williams - A Fine Romance
6. Julie London - They Didn't Believe Me
7. Shirley Horn - Loads Of Love
8. Jeffrey Smith (3) - The Sentimental Touch / Bal De Vienne
9. Johnny Hartman - Isn't It Romantic
10. Dinah Washington - (No, No, No) You Can't Love Two
11. Bill Henderson (3) - At Long Last Love
12. Louis Prima, Sam Butera And The Witnesses - 5 Months, 2 Weeks, 2 Days

Barcode and Other Identifiers:
Barcode 20881047
Matrix / Runout L388 4776 3145604322 D00921-13 A
Mould SID Code IFPI 6100

Phonographic Copyright (p) Universal Music Special Markets
Copyright (c) Brooks Brothers
Glass Mastered At Cinram, Richmond, IN
Pressed By Cinram, Richmond, IN
Distributed By AEI Music Network Inc.

CD13
Data provided by Discogs
Various - Cocktail Jazz Another Round (CD, Comp) (Mint (M))