Stoneground - Stoneground (LP, Album, Ter) (Very Good Plus (VG+))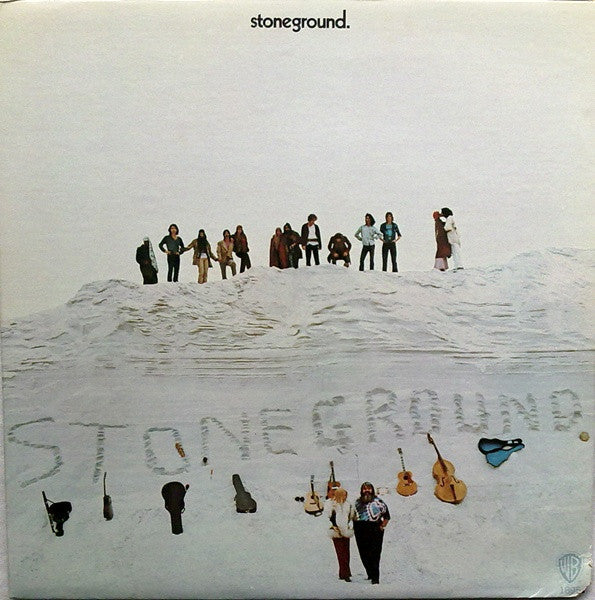 Description
Media Condition: Very Good Plus (VG+)
Sleeve Condition: Very Good (VG)
Nice clean copy of this 1971 LP. Record looks and plays great. Gatefold sleeve in nice shape with some light ring wear and promo cut corner. Includes company inner sleeve.
 
Notes:
Recorded at Sunwest Studios, Los Angeles
©1971-Warner Bros. Records Inc. WS 1895
A North Beach Production
"Rock'n'Roll is Bio-Degradable"
A1. Looking For You 4:32
A2. Great Change Since I've Been Born 3:00
A3. Rainy Day In June 2:38
A4. Added Attraction (Come And See Me) 2:56
A5. Dreaming Man 4:45
B1. Stroke Stand 4:00
B2. Bad News 3:10
B3. Don't Waste My Time 3:35
B4. Colonel Chicken Fry 4:14
B5. Brand New Start 3:57

Barcode and Other Identifiers:
Matrix / Runout T I WS 1895 39812 Re 1-2
Matrix / Runout T I WS 1895 39813 Re 1-2
Matrix / Runout T I WS 1895 39813 Re 1-2 D
Matrix / Runout T I WS 1895 39813 Re 1-2 B

Copyright (c) Warner Bros. Records Inc.
Recorded At Sunwest Recording Studios
Remixed At Record Plant, Los Angeles

A15
Data provided by Discogs
Stoneground - Stoneground (LP, Album, Ter) (Very Good Plus (VG+))