Simple Minds - Street Fighting Years (CD, Album, Ltd, RE, RM, Car) (Mint (M))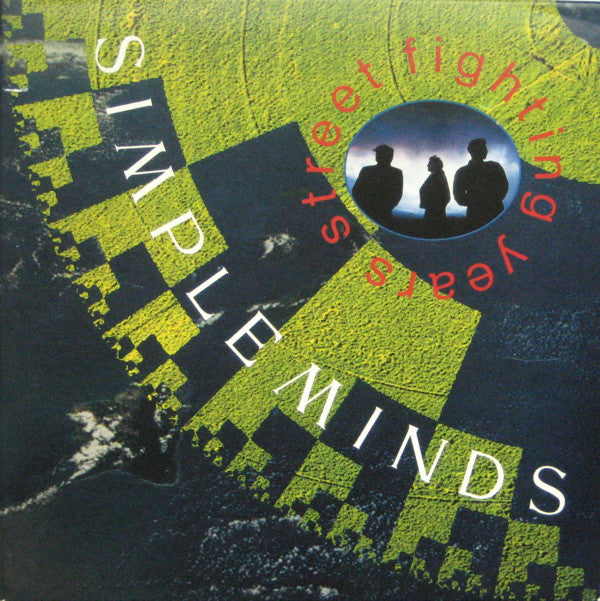 Description
Media Condition: Mint (M)
Sleeve Condition: Near Mint (NM or M-)
Unopened copy of this 2002 remastered CD. Outer plastic shows slight signs of storage wear. Small promotional cut on spine. Ships from the US.
 
Notes:
Original album released May 1989.
Replica of the original LP packaging.

Made In Scotland March '88 - March '89.
Studio Drums provided by Tama.
Source of graphic : "The Beauty Of Fractals".

Mastered at Masterdisk.

'Street Fighting Years' song written in memory of Victor Hara.

All tracks published by EMI Music Publishing Ltd. except:
"Let It All Come Down" published by Giblin Music / EMI Music Publishing Ltd.

All tracks digitally re-mastered ℗ 2002 Virgin Records Ltd.
The copyright in this recording is owned by Virgin Records Ltd. ℗ 2002 Virgin Records Ltd.
This label copy information is the subject of copyright protection.
© 2002 Virgin Records Ltd.
All rights reserved.
Made/Printed in the EU

Durations not listed on the release.

1. Street Fighting Years 6:26
2. Soul Crying Out 6:08
3. Wall Of Love 5:21
4. This Is Your Land 6:22
5. Take A Step Back 4:22
6. Kick It In 6:11
7. Let It All Come Down 4:57
8. Mandela Day 5:45
9. Belfast Child 6:42
10. Biko 7:35
11. When Spirits Rise 2:01

Barcode and Other Identifiers:
Barcode 7 24381 30212 5
Matrix / Runout EMI UDEN 8130212 @ 1 1-1-5-NL
Mastering SID Code IFPI L047
Mould SID Code IFPI 1589
Label Code LC 03098
Rights Society bel BIEM
Price Code PM502

Phonographic Copyright (p) Virgin Records Ltd.
Copyright (c) Virgin Records Ltd.
Published By EMI Music Publishing Ltd.
Pressed By EMI Uden

Data provided by Discogs
Simple Minds - Street Fighting Years (CD, Album, Ltd, RE, RM, Car) (Mint (M))
Regular price $13.29 Sale