Peter Hook And The Light - Unknown Pleasures (Live In Australia) (CD, Album) (Mint (M))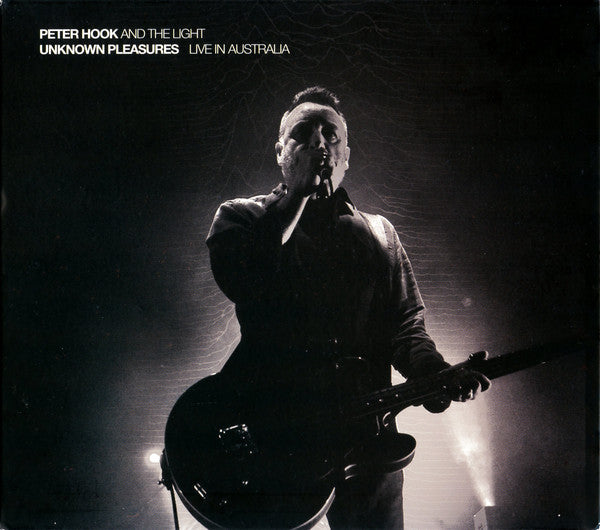 Description
Media Condition: Mint (M)
Sleeve Condition: Mint (M)
Brand NEW sealed copy of this CD. Quick shipping from the US.
 
Notes:
[Inside panel
Recorded live at The Palais Theatre, Melbourne, Australia, 24.9.2010
Except tracks 3, 13 and 15,16 recorded at The Enmore Theatre, Sydney, Australia, 25.9.2010
Mixed at Toyland Studios, Melbourne, Australia

Photographs courtesy of Gwendolyn Lee:gwen.b.lee@gmail.com

Thanks to Phil Murphy, Red Ant touring and Chris Upjohn for all their help, in which it was a great tour. Peter Hook.

[Disc label
24.9.2010 CD
US PYLON 21

Released in a 4-panel Digipak with a transparent tray; no booklet, no lyrics.
Track durations do not appear on the release.

This release has no mastering and no mould SID Code.
A /release/2977170release with a different matrix and a mould SID code also exists.

1. No Love Lost 4:46
2. Leaders Of Men 2:46
3. Glass 3:39
4. Digital 2:53
5. Disorder 3:24
6. Day Of The Lords 5:02
7. Candidate 3:00
8. Insight 4:30
9. New Dawn Fades 6:02
10. She's Lost Control 4:16
11. Shadowplay 4:11
12. Wilderness 2:56
13. Interzone 2:18
14. I Remember Nothing 6:53
15. Transmission 3:54
16. Love Will Tear Us Apart 5:10

Barcode and Other Identifiers:
Barcode 829707942020
Barcode 8 29707 94202 0
Matrix / Runout #20952 - PETER HOOK AND THE LIGHT - UNKNOWN PLEASURES

Recorded At The Palais Theatre
Recorded At Enmore Theatre, Sydney
Mixed At Toyland Studios

Data provided by Discogs
Peter Hook And The Light - Unknown Pleasures (Live In Australia) (CD, Album) (Mint (M))
Regular price $12.34 Sale