Jefferson Airplane - Surrealistic Pillow (CD, Album, RE, RP) (Near Mint (NM or M-))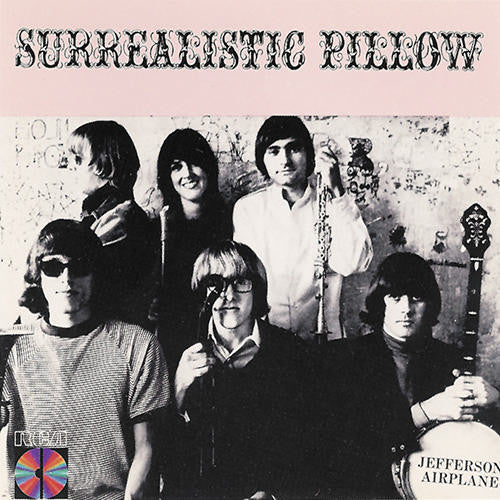 Description
Media Condition: Near Mint (NM or M-)
Sleeve Condition: Very Good Plus (VG+)
Great copy of this early pressing CD. Disc in fantastic shape. Inserts are equally as nice - booklet has hole punch in top right corner.
 
Notes:
© 1967 RCA Records, New York, N.Y.
Printed in U.S.A.
Made in U.S.A.

Catalog number on booklet and spine - PCD13766
Catalog number on disc face and inlay - PCD1-3766

Release is packaged in a clear standard jewel case with a black tray.

1. She Has Funny Cars 3:14
2. Somebody To Love 3:01
3. My Best Friend 3:04
4. Today 3:03
5. Comin' Back To Me 5:24
6. 3/5 Of A Mile In 10 Seconds 3:46
7. D.C.B.A. - 25 2:40
8. How Do You Feel 3:35
9. Embryonic Journey 1:56
10. White Rabbit 2:33
11. Plastic Fantastic Lover 2:38

Barcode and Other Identifiers:
Barcode 0 7863-53766-2
Barcode 07863537662
Matrix / Runout DISC MFG., INC. (H4) W.O. 8603-7 PCD13766
Mould SID Code IFPI 2F47
Mould SID Code IFPI 2F32

Copyright (c) RCA Records
Pressed By Disc Manufacturing, Inc., Huntsville
Recorded At RCA Victor's Music Center Of The World

CD8
Data provided by Discogs
Jefferson Airplane - Surrealistic Pillow (CD, Album, RE, RP) (Near Mint (NM or M-))