Jan & Dean - Surf City Greatest Hits (LP, Comp) (Near Mint (NM or M-))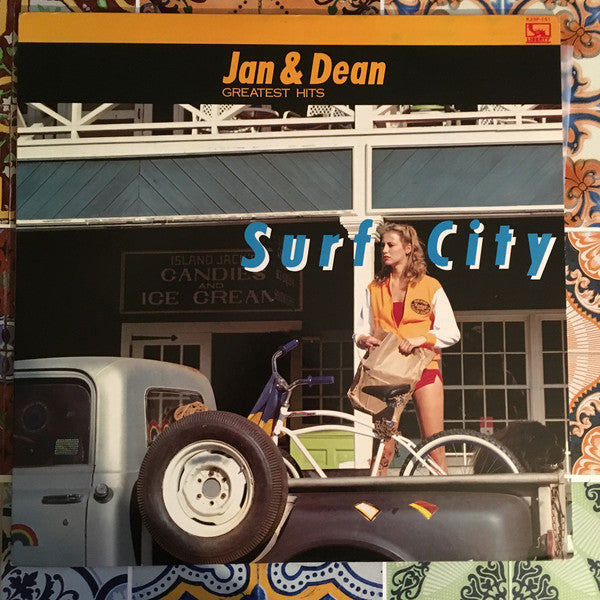 Description
Media Condition: Near Mint (NM or M-)
Sleeve Condition: Very Good (VG)
Very clean copy of this 1981 Japanese LP. Record looks and sounds like new. Sleeve has no visible wear, however top is split 50%. Come with OBI and insert.
 
Notes:
Comes with 12x12" printed insert.
B3 is MONO
A1. Surf City
A2. Linda
A3. Honolulu Lulu
A4. Drag City
A5. Dead Man's Curve
A6. The New Girl In School
B1. The Little Old Lady From Pasadena
B2. Ride The Wild Surf
B3. Side Walk Surfin'
B4. You Relly Know How To Hurt A Guy
B5. I Found A Girl
B6. Popsicle

Barcode and Other Identifiers:
Matrix / Runout 〄 SILBT 7772-C
Matrix / Runout 〄 SILBT 7773-7
Rights Society JASRAC

Manufactured By King Record Co. Ltd
Distributed By King Record Co. Ltd
Licensed From Liberty Records, Inc.

A14
Data provided by Discogs
Jan & Dean - Surf City Greatest Hits (LP, Comp) (Near Mint (NM or M-))