Hithouse - Move Your Feet To The Rhythm Of The Beat (Meltdown Mix) (12") (Very Good Plus (VG+))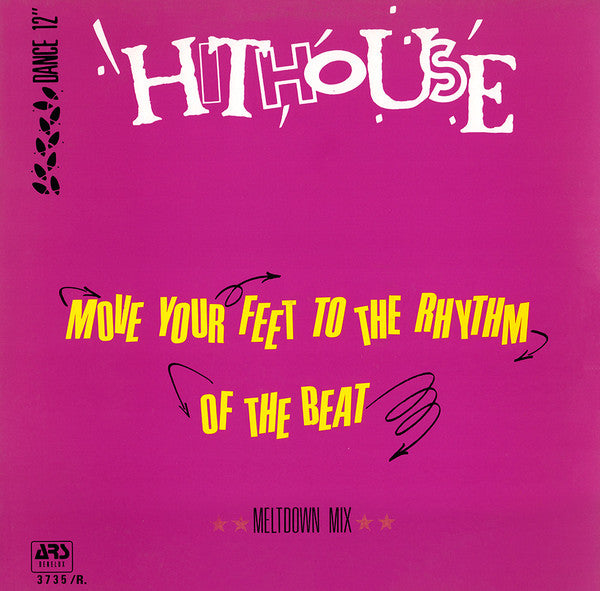 Description
Media Condition: Very Good Plus (VG+)
Sleeve Condition: Very Good Plus (VG+)
Great Copy of this 1989 12" Housed in original full color glossy sleeve with minimal wear - has a small hand written BPM sticker on top left. Record looks and sounds great! Ships from the US.
 
Notes:
Track B (from the album <<Hithouse>> ARS.10.021) 

Duration time for track A incorrectly given on label as 6:08
Track B listed as "Deep Piano House" on rear of sleeve and "The Deep Piano House" on label.
A. Move Your Feet To The Rhythm Of The Beat (Meltdown Mix) 7:37
B. The Deep Piano House 6:40

Barcode and Other Identifiers:
Matrix / Runout ARS 3735 R-A1
Matrix / Runout ARS 3735 R-B1
Rights Society SABAM TM

Produced For ARS Productions Belgium
Marketed By ARS Productions Belgium
Published By BMC Publishing
Distributed By CNR

Data provided by Discogs
Hithouse - Move Your Feet To The Rhythm Of The Beat (Meltdown Mix) (12") (Very Good Plus (VG+))