Bruce Springsteen - Greatest Hits (CD, Comp, Club) (Mint (M))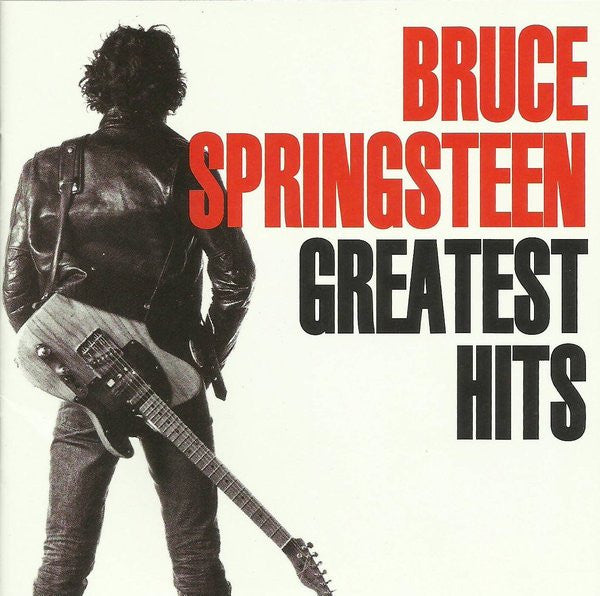 Description
Media Condition: Mint (M)
Sleeve Condition: Mint (M)
Brand NEW factory sealed copy of this 1995 Club edition CD.
 
Notes:
Comes with a picture disc cd and booklet

Track 6 mastered at Atlantic Studios
Track 14 as featured in the TriStar Motion Picture "Philadelphia"

Tracks 15 to 18:
Recorded at The Hit Factory
Mixed at Right Track and The Hit Factory
Mastered at Gateway Mastering Studios, Portland, Maine

David Sancious appears courtesy of Epic Records

© 1975 (Born To Run), 1975 (Thunder Road), 1978 (Badlands), 1979 (The River, Hungry Heart), 1982 (Atlantic City, Murder Incorporated, This Hard Land), 1984 (Dancing In The Dark, Born In The U.S.A., My Hometown, Glory Days), 1987 (Brilliant Disguise), 1992 (Human Touch, Better Days), 1993 (Streets Of Philadelphia), 1995 (Secret Garden, Blood Brothers) Bruce Springsteen (ASCAP)

© 1995 Bruce Springsteen
℗ 1975, 1978, 1980, 19982, 1984, 1987, 1992, 1993, 1995 Bruce Springsteen
Manufactured by Columbia Records

Label Catalogue#-1 CK 67060 (On Spine & CD Face) 
Label Catalogue#-2 67060 (On Back of Booklet)

BMG Direct credited on Back Cover. 
No BMG credit on CD Face.
1. Born To Run 4:30
2. Thunder Road 4:48
3. Badlands 4:02
4. The River 5:00
5. Hungry Heart 3:20
6. Atlantic City 3:56
7. Dancing In The Dark 4:03
8. Born In The U.S.A. 4:41
9. My Hometown 4:12
10. Glory Days 3:49
11. Brilliant Disguise 4:15
12. Human Touch 5:10
13. Better Days 3:44
14. Streets Of Philadelphia 3:16
15. Secret Garden 4:27
16. Murder Incorporated 3:57
17. Blood Brothers 4:34
18. This Hard Land 4:51

Barcode and Other Identifiers:
Matrix / Runout DIDP-085398 15 AO1
Mould SID Code IFPI 5009
Mastering SID Code IFPI L325
Mastering SID Code IFPI L324
Matrix / Runout DIDP-085398 16 AO6
Matrix / Runout DIDP-085398 15 AO2
Matrix / Runout DIDP-085398 17
Barcode D105204
Mastering SID Code IFPI L325
Mould SID Code IFPI 504A
Rights Society ASCAP

Mixed At Right Track Recording
Recorded At The Hit Factory
Mastered At Atlantic Studios
Manufactured By Columbia Records
Phonographic Copyright (p) Bruce Springsteen
Copyright (c) Bruce Springsteen
Licensed To BMG Direct
Manufactured For BMG Direct
Mixed At The Hit Factory
Mastered At Gateway Mastering
Pressed By DADC

Data provided by Discogs
Bruce Springsteen - Greatest Hits (CD, Comp, Club) (Mint (M))