Brad Mehldau - The Art Of The Trio - Volume Three - Songs (CD, Album) (Near Mint (NM or M-))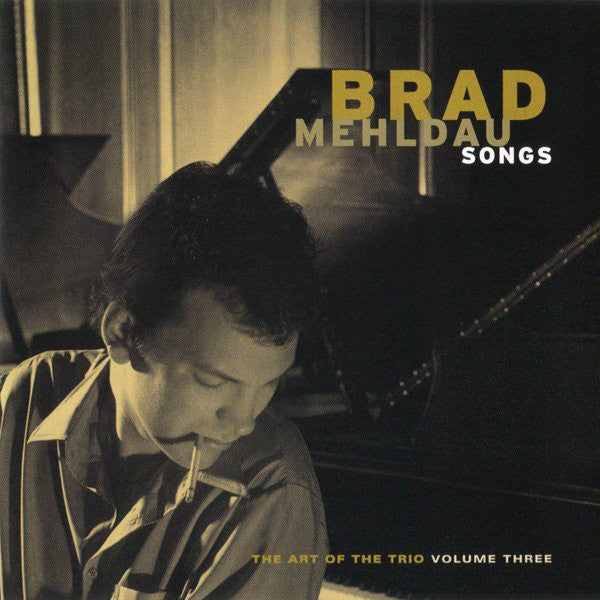 Description
Media Condition: Near Mint (NM or M-)
Sleeve Condition: Near Mint (NM or M-)
Great copy of this 1998 CD. Disc and inserts like new.
 
Notes:
Recorded May 27 & 28 at Right Track, NYC, Mixed at Sony Studios, NYC

Catalog number on the spine and back of the booklet appears as 9 47051-2; the catalog number printed on the CD is 47051-2.

8-page foldout leaflet includes credits and photographs.
1. Song-Song 6:29
2. Unrequited 6:07
3. Bewitched, Bothered And Bewildered 5:57
4. Exit Music (For A Film) 4:23
5. At A Loss 6:19
6. Convalescent 5:58
7. For All We Know 7:59
8. River Man 4:47
9. Young At Heart 6:20
10. Sehnsucht 4:56

Barcode and Other Identifiers:
Barcode 0 9362-47051-2 3
Barcode 0093624705123
Matrix / Runout WEA mfg. OLYPHANT X4938 1 47051-2 01
Matrix / Runout M1S1
Mould SID Code IFPI 2U4K
Rights Society BMI
Rights Society ASCAP
SPARS Code DAD

Recorded At Right Track Recording
Mixed At Sony Music Studios, New York City
Mastered At Masterdisk
Manufactured By WEA Manufacturing
Phonographic Copyright (p) Warner Bros. Records
Copyright (c) Warner Bros. Records
Published By Werther Music
Published By Wb Music Corp.
Published By Lorenz Hart Publishing Co.
Published By Williamson Music Co.
Published By Cromwell Music
Published By Songwriters Guild of America
Published By Warlock Music
Published By PUBCO
Published By June's Tunes
Published By Cherio Corp.
Glass Mastered At WEA Mfg. Olyphant

CD13
Data provided by Discogs
Brad Mehldau - The Art Of The Trio - Volume Three - Songs (CD, Album) (Near Mint (NM or M-))